Know why are elite socks so expensive and are they worth giving a try?
Expensive, the word that always sounds shivery. While in some cases you might be willing to compromise on it, in some conditions, you might say goodbye to it with a heavy heart. I'm convinced that at some point in our lives, we see a t-shirt or cloth in a shop that we liked at first sight, take a quick glance at the price tag, and then march out of that shop
While we are on our way back, we instantly think about what makes these products so expensive. After all, they are just to wear, right? While we may be satisfied with the product design, quality, or specs in terms of clothing, your mind may blow if you think of these "expensive" conditions for an ignored accessory like socks.
We would have at least once in our lives exploded our minds on why brands charge high for something mundane like socks? and especially the elite socks by Nike.
If you're like me, and you have been overthinking about why are elite socks so expensive, are they worth it? then Don't worry. I'm here to tackle this question for you head-on.
Nike Elite socks are one of the distinguished and most popular collections of Nike clothing. The Nike clothing industry is really vast and is continuously making stupefying revenue each year.
Their socks collection alone is made an upward climb for many years. Since they are present at the highest end of the market, these are luxury goods. And all that exactly makes it worth the price is quality and performance.
They are the best performer, and highly rated socks especially when it comes to basketball socks. It is being said that the Nike elite changed the athletic socks game which is why they are one of the most expensive socks onboard.
What is special about Elite socks?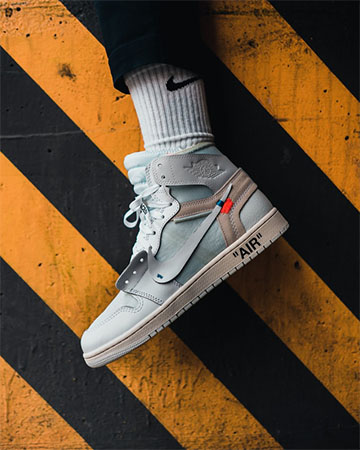 Nike Elite socks are mostly made from synthetic fibers that mold your foot like a shoe. The cushioning in them no doubt is of the elite class and makes you break the sweat during your game. They are top-rated socks that changed the athletic socks game.
It retails at a high price and there is always a question that does it is worth its price. However, Nike is releasing new and aesthetic designs in the market day by day and Elite is one of its widespread collections.
Nike Elite socks are massively advertised as premium socks designed to be the most comfortable and long-lasting. They come with multiple properties like anti-blister technology, high breathability, high arch support, comfortable cushioning, and effective moisture resistance. Even, some of the socks come with anti-bacterial properties that alone make them tempting in the eyes of the consumer.
Are Nike Elite socks worth the buy?
A dedicated oenophile loves to spend on expensive products. But does the Nike Elite socks worth the price? Well, that is completely biased here. Most consumers have a budget mindset. But still, a common opinion is that the more expensive products are created with care.
And it is also being said that wearing them once will change your perception of athletic socks. After trying elite socks you really will not want to go back to your average sports socks.
Here, I'll go through the reasons why is this so.
Reason for Elite sock's high price and expensiveness:
Below are the possible reasons that add up to elite socks' price.
Quality:
As said earlier, one of the biased but common opinions is that something highly-priced is of high quality. Well, it is the foremost reason the price of elite socks is high.
No doubt that the quality, material, and specialized mechanism are utilized but also create a high price structure. It brings you a more expensive performance along with additional cushioning and extreme comfort.
Nike Elite Cushioned Socks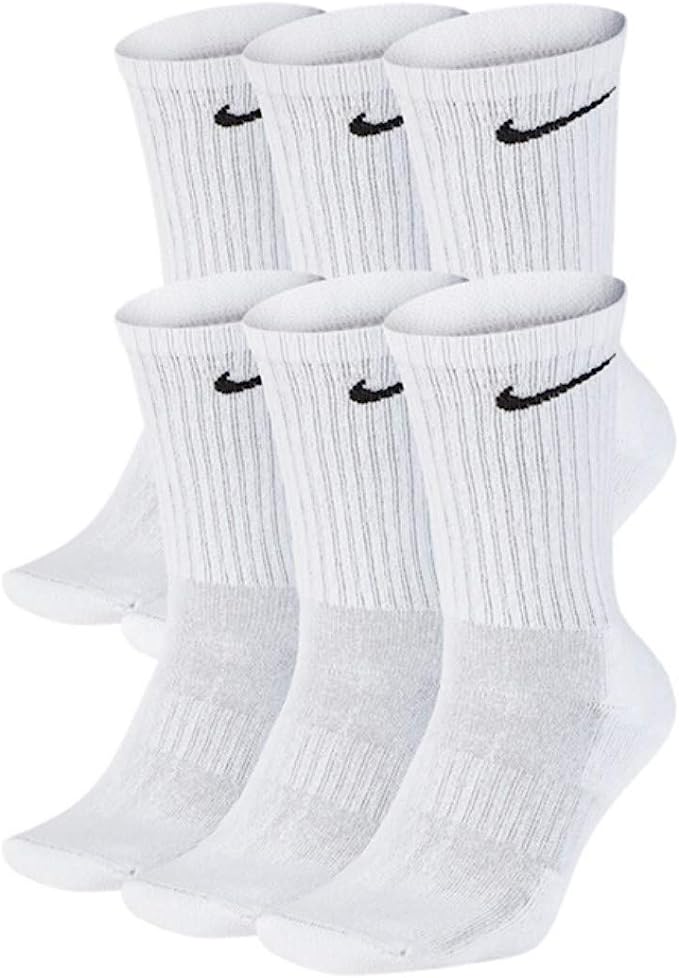 NIKE Dri-Fit Training Cotton Cushioned Crew Socks 6 PAIR
Polyester, Cotton, Spandex, Nylon
Machine Wash
Extra cool and dry and comfortable
Everyday cushion crew training socks from Nike.
Thick terry sole for comfort and impact absorption
Sweat-wicking fabric pulls perspiration away
Helps reduce slippage so you can power through your workouts.
Cost of Production:
Of course, brands charge extortionate prices because of the cost of production and the efforts they had put in. Nike deals with high-quality materials that in return, have an impact on your wear and of course, the price you pay for it.
The production of Nike elite socks is more expensive manufacturing and labor costs than other brands in the same category.
Exclusivity:
Brands function on strategic grounds. Something inaccessible and exclusive is going to retail high price in the market. Nike utilizes the best production and marketing techniques to make elite socks one of the most exclusive brands.
Everyone seeks an opportunity to get their hands on the "limited edition" of their high-performing socks. And this obviously impacts the price it has to offer. Nike Elite socks are the markers to distinguish. In fact, if you are paying for Nike elite socks you're getting in return is a level of prestige, and that worth the price of course.
Material:
Nike is a well-known brand. And to keep its collection exclusive it spends a lot more research when designing its socks. Nike Elite socks are mostly made of synthetic fiber under highly controlled processes.
Nike put more time and effort into making elite socks, and of course, the use of high-quality blend makes it expensive. Mostly, it uses a blend of cotton, polyester, nylon, and elastane (spandex).
The socks are constructed with premium designs offering high-quality comfort and other properties. The moisture control and insulation of these socks make them a must-go choice for socks in the market.
Durability:
Most people replace their socks often and this costs them more. Spending once in six months is far better than several times a month.
Nike Elite socks are many hands forward in terms of durability over the other socks in the market. They are more durable and longer-lasting than most other socks on the market.
They are made from very high-quality fabrics that promise to be built to last. It utilizes 3D printing technology to keep loose threads out. Built to withstand the test of time and offer comfort for the longest run. The durability also increases the price and ironically it is very fair.
Best Fit:
A secure fit is the best feature of elite socks. They are perfectly tailored to fit your foot like a shoe. This makes them less rubbing against the skin which can result in blisters.
The Nike Elite socks need no readjustment while you are sweating in the playground. This makes them a popular brand specifically basketball socks.
Comfort:
Since Nike is focused on premium and high-quality products you can expect the socks to be one on the high end. The comfort provided by the Nike Elite socks is also high-end. Comfortable fabric, anti-blister technology, moisture-wicking, ankle tabs, compression, and padding in high-impact zones, it comes with everything that ensures a high level of comfort.
Nike Elite socks are expensive for a reason. They are comfortable for the longest run. There are a plethora of elite socks in the market each with specific functionality. But all of them have the same thing to offer and that is expensive comfort.
Breathability:
Nike Elite socks are designed with high breathability to maintain the temperature. It is important to keep the feet bacteria, sweat, and fungus free.
The socks for cold conditions though come with enough padding but include drift technology. As this feature keeps them one of the top-rated socks, they tend to come expensive of course.
High padding:
Nike Elite socks pay the price for their thick padding alone. All the impact zones of the socks are highly cushioned and keep your feet in a great fit and comfort.
Additionally, the compression and arch support makes it more effective specifically for athletic socks.
Construction is Elite:
Frankly speaking, not most people recognize this bit the blood flow management, seamless toe, arch support, and other properties are features you'd expect out of a premium sock.
And of course, premium socks are highly-priced; this is because it takes more effort and labor to reinforce these properties.
Engineered with intelligent designs the Nike elite socks have an impact on their performance. Their length, properties, and everything make them special.
The additional socks construction, arch support, and other detailing increase the worth of the socks Each sock is specialized for unique activities and comes with distinguishing features that make it costly.
Prints and designs:
Of course, there is a wide collection of Nike Elite socks. All come with exclusive features and designs. There is a distinguished place for the Nike elite socks.
Nike elite socks are always in fashion and make you appear different and elite in a bunch of people. Though Nike's swoosh is enough to enhance their cost, the intricate patterns and aesthetic designs also make it worth the price.
Aligned with their construction mechanism and extensive features Nike no doubt is selling you the best socks of all time.
Best deal of Nike Elite socks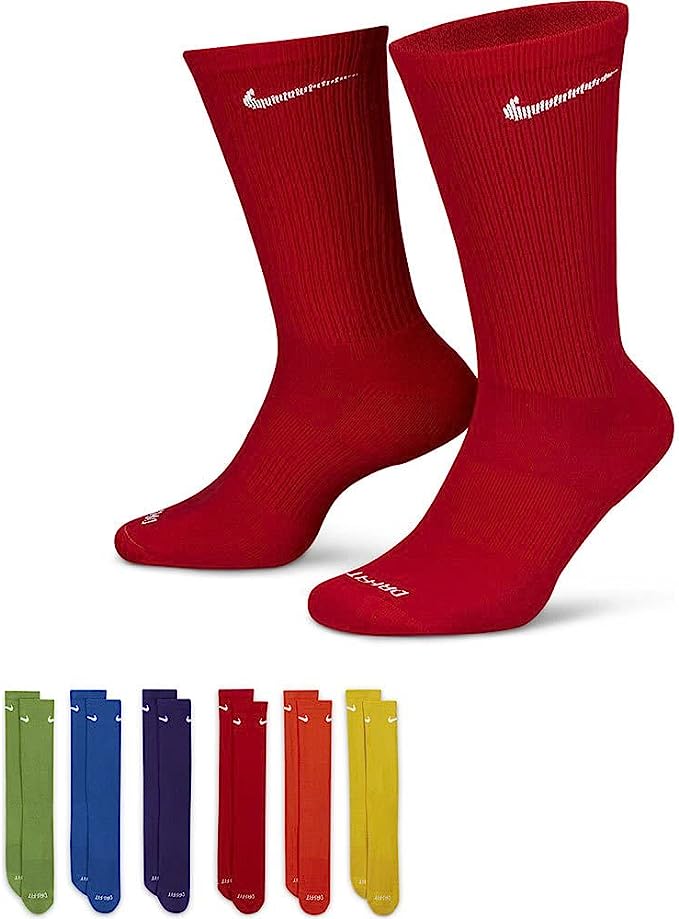 Nike 6 Pack Sports Dri-Fit Moisture Wicking Athletic Crew Socks 
64% Cotton 33% Polyester 2% Spandex 1% Nylon
Machine Wash
Sports Dri-Fit Moisture Wicking
Crew Socks
6 Pairs Total as Follows: 1 Red Pair, 1 Blue Pair, 1 Green
Tip for readers before buying Nike Elite socks:
To select an item that offers value for your buck you should check the specificity of the socks it is designed for. For e.g. an activity, athletic, etc. then select ones that are rated for their material and durability. Check the right fit for your foot and also Choose the ones that are washable and easy to maintain
Final Words
It is fair to ask why are socks so expensive and does they are worth the price. And the answer to this is that regardless of their prices Nike Elite socks meet all the criteria you seek for in the best socks. It comes with the best support and containment that increases step-in comfort by quite a bit.
The conveniently cushioned heel, ankle, and soles are top-notch. Their construction and sweat-absorbing technology work efficiently to keep your feet dry even after hard playing sessions. It also offers a wide collection of socks with varied colors, prints, and properties. Though it comes with a steep price, it is worth it.