Trainer socks vs ankle socks- A Comprehensive guide explaining all the difference
Are you also seeing yourself under the influence of socks graphics? Because I initially was. Different types of socks lengths, their wearing practices, and features have created a certain pool of confusion which is why it's hard to get the right type of sock for the right occasion. Some socks may look identical by appearance and some may twin in their features but not all socks are the same.
Just as the trainer and ankle socks. Both of them look identical by appearance and are often confused for the same purpose of wear but there are factors that distance both types from one another and this is exactly what we would be discussing here.
The in-depth analysis to understand the difference between trainer socks vs ankle socks. For this cause, we have set our selection criteria based on which you will brief on which type is optimal to go with.
What are Trainer socks and Ankle socks? By Definition
To understand the difference between both of these hot socks types, we first need to understand their sock grammar which is directed upon their definitions.
These definitions are not put forward by any sports experts or socks manufacturers but are based on research and personal examination.
"Trainer socks in socks fashion are defined as no show socks that are used with the trainers for undergoing high endurance activities like sports and exercise"
Whereas
"Ankle socks as their name indicates are kind of socks that reaches till the ankle while covering your entire foot and are preferred for casual use"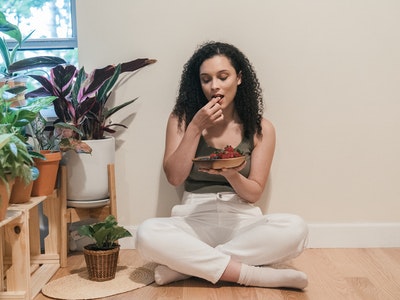 Now that we are clear on what they basically are, let's have a look at the below-mentioned table that highlights the trainer socks vs ankle socks.
| | | |
| --- | --- | --- |
| Criteria | Ankle Socks | Trainer Socks |
| Length | Ankle socks are ankle length. Cover entire feet and ends at the ankle bone | Trainer socks are ankle socks type. Are of ankle length and found as low-cut socks |
| Material | Cotton, Nylon, Polyester, wool, silk, spandex, Cashmere, synthetics | Cotton rich, Polyamide, elastane, wool, organic cotton |
| Color | Color rich. Found in all kinds of colors. Mostly known for brighter energetic colors. | Less color variant. Mostly available in white, grey, and black colors. |
| Resistance | Less resistant comparatively. Low to no inclusion of mesh ventilation, cushioning, and abrasion resistance. | Highly resistant to bruises and blisters, swelling, redness, and bacterial/fungal infections |
| Wear | Wear them with shorts, capris, sneakers, and hiking shoes, and in winters | Wear them with trainers, low-cut sneakers, and in summer. |
| Types | Stripe, leopard print, monochromes, wool-silk blend, Roll top, Athletic ankle, quarter, and no-show socks. | Plain, animal, geometric, spot, stripe, low cut, Superlite, athletic cushioned, and heel and low cut tab |
Areas of Comparison:
We will be comparing the two types in these areas.
Length
Material
Color
Resistance
Wear
Types
Selected after doing research from every corner of the internet and keeping in mind that every activity requires a different type of socks. Let's dig into their details.
1: Length:
Ankle socks and trainer socks are both of the same lengths. They reach the ankle and are conjoined with the ankle bone up there. They cover your entire foot but both of them are often debated over a little difference.
Many people argue that trainer socks go little above ankle socks while some agree on the existence of a difference between the two types. This conflict can be concluded on the stance that socks' length is highly dependent on what length your shoe and foot are and your personal selection of the size.
It is possible that the wrong size can either cause the socks to pop up or completely hide inside your shoe while leaving you at the mercy of blisters but still won't give you the perfect no-show or tall socks look. Trainer socks and ankle socks are usually available in sizes UK, S, M, L, S-M, and EU, and are Free sizes.
2: Material:
Ankle socks are usually found in cotton, nylon, wool, polyester, and spandex or in a combination of these fabrics. The dominant combination found among ankle socks is that of nylon, polyester, and spandex.
This is because nylon fabric property is to retain dyes, is tough, abrasion-resistant, and easy to wash. The polyester material is best known for standing strong against pull and stretch while the spandex material properties are durability, softness, and smoothness.
Trainer socks are usually equipped with cotton-rich material as most athletes prefer it and feel comfortable in it. Other materials found are polyamide, elastane, polyester and viscose. The main combinations found in trainer socks are polyamide, elastane, and cotton.
Since trainer socks are mostly used for high endurance activities, this is why it needs the breathability and softness of cotton, stretch, resistance of elastane, and strength and thermal stability of polyamide.
3: Color:
The first sock color that my mind picks is white and probably black. It is true for school, college, and sports socks but much of the color variety has now been induced in casual socks. In the same way, Trainer socks are mostly solid colors rich such as white, black, and grey.
This is because they are more used during exercise and sports. Although there are multi-color variations where you get a plain black or white sole and red, yellow, blue, and pink color lines pasted on its base. These lines would be visible on the ankle bones.
Ankle socks are multi-color rich. You can find them in solid colors other than the basic white, black, and grey. Also available in line patterned colors and dual colors. The colors used in ankle socks are comparatively brighter, playful, and energetic.
4: Resistance:
Before we jump into marking the winner among trainer and ankle socks in resistance, you need to understand that trainer socks are a type of ankle socks specialized in bearing high metabolic activities stress. This is the reason manufacturers have put more effort into making trainer socks resistant to blisters.
During running, friction is created between the sole of your shoe and your foot because of the constant rubbing of the duo. This leads to redness, swelling, and moisture buildup, the moisture invites bacteria and fungi to worsen the problem.
This is why properties of mesh ventilation, blisters resistance, breathability, and moisture-wicking are added to trainer socks. Whereas Ankle socks material is usually kept lighter.
5: Wear:
Remembering the promise made at the start of this article, ankle socks in fashion add a color. This one statement is enough to decide its wear practices. You can wear ankle socks with shorts if you don't like tall socks but want to coordinate the color of your socks with your shoe or outfit.
Ankle socks also go well with capris, sneakers, and hiking shoes. However, try to avoid wearing them with sandals and dress shoes.
Trainer socks are good to be used with trainers. They can be your best summer pick because we all know thinking of socks in summer feels like adding spices to the cake but thanks to trainer socks, they are not much of a headache. Goes well with low sneakers like Converse and classic Veja.
6: Types and Variations:
Variations just like in other things keep going in socks as well. With each passing day manufacturers and brands in their efforts of standing firm and popular keep making experiments with socks and this is what leads to variations.
Trainer socks are available in plain, animal, geometric, spot, and stripe patterns. In terms of color, they are found in solid white, grey, black, and pink colors. They are also available as low cut, workout packs, mesh ventilation, and in logo trainer's socks form.
Ankle socks have more variations comparatively and are available in stripe print, Cashmere blends stripe, plain, spotted, leopard print, and monochrome patterns. They are also color-rich and available as neutrals as well.
The material variation is also wider and is available alone or in a combination of cotton, wool, polyester, silk, and cashmere.
Note: The variations listed are not the only variations available in these socks but the highlighted ones.
Trainer vs. Ankle socks- Which one should I choose?
If you have made it this far to the article, then up till now you must have got the answer to this question but if you landed on this page for this section only, then let's not waste time talking.
Choosing between ankle socks and trainer socks depends upon your priorities and preferences because YOU KNOW YOURSELF THE BEST. However, based on our research
Trainer socks are optimal for:
The ones who are actively involved in sports
In times of exercise
Those who love wearing trainers
At summer season
Those who don't like socks being visible
Wear with low-cut sneakers.
Ankle socks best fit those
Who wants to add a splash of color
Loves energetic colors and patterns
Who wants to keep their feet protected and add style
Who wants to wear socks for everyday use
Those who don't want to trap more heat on their legs
Information that YOU MUST know about Trainers and ankle socks:
Below we have listed important facts and FAQS about the two types that we think are necessary to be considered.
How to choose the right size trainer or ankle socks?
Size matters the most in socks! Especially if you are going for the kind of socks that are equipped with additional features. Wearing socks, especially trainers and ankles that are of the wrong size seizes your activity and ability to perform. You definitely don't want to pull up the socks or pull them down all day.
Choose socks that don't divert your attention and feel like you are not wearing anything at all. Trainer socks size is mostly decided by the size of your trainer. Because during high metabolic activities that involve leg movement friction is created that diffuses warmth and moisture into the surrounding.
Trainer socks have the necessary features to tackle them therefore choose the right size sock to save your time, money, and effort.
Which Category do ankle socks and trainer socks lie in?
People often mix Trainer socks vs Ankle socks with crew and no-show socks. But crew socks rise above the ankle bone and are more visible whereas no-show socks are completely seamless and don't pop out of your shoes.
In contrast, trainer and ankle socks are less visible and not entirely seamless. If you are someone who doesn't like wearing long socks, then these can be your perfect pick.
Ankle socks are different than dress socks. If not, you could have easily rolled up your normal socks to ankle size but then what's the point of ankle socks? Rolling down normal socks to ankle length creates bulk and crease and also adds pressure to your ankle which leads to difficulty in walking.
Protect your ankle/trainer socks from slipping- Hack ONLY FOR YOU!
Due to the small length of these socks, the heel often keeps slipping and causes trouble rather than comfort but here's how you keep trainer socks from slipping. Choosing the right size and sock with an added silicone grip can save you however this hack can help in creating a grip for your non-gripping socks.
1. Take a double tape
2. Mark the point where you want your socks to stay
3. Apply the tape inside the socks and then tap it with the feet
This practice will create a secure grip. It may seem messy but works well.
Final Verdict:
Wrapping it up! Hope to have loaded you with what you were looking for. The difference between trainer socks vs ankle socks does not look apparent and people often argue about both of them being branches of the same tree which they are but one branch has tiny leaves while the other has longer ones.
Make sure to always go for additional features like cushioning, arch compression, and strength
---